ALLWEILER AS HVALSTAD, Norway

Allweiler AS, Norway, pumps for all marine applications.We are situated with offices, workshop and a stock of pumps and spareparts near Oslo, Norway. Allweiler AS was established in 1971, and has 33 employees.ALLWEILER gives marine customers complete packages from a single source.Applications range from supply vessels up to the largest Post-Panamax container vessels. ALLWEILER develops and produces high-quality products at several European locations.ALLWEILER products are valued for their low lifecycle costs (LCC). Customers benefit from the use of high-quality materials that lengthen service life, and optimized hydraulics that greatly increase efficiency.
ALLMARINE MELO
ALLMARINE MI
ALLMARINE MI
Series 236.40
Series NIM

unselect all/select all
You have 0 products selected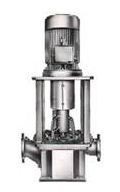 Fresh water, sea water, condensate, oils, brines, lyes and more. The liquids to be pumped must not contain any abrasive particles nor chemically attack the construction materials of the pumps.